EXECUTIVE BOARD 2020-2024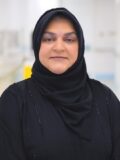 Gulnaz Tariq (UAE)
President
Unit Manager for Wound Care in Sheikh Khalifa Medical City (SKMC) in Abu Dhabi, UAE. She is a Registered Nurse with a Post Graduate Diploma and BSc. She trained as a nurse in the armed forces and graduated with a gold medal and post-graduation with HONOURs. She has pursued further international wound care training by joining the International Inter-professional Wound Care Course (IIWCC) IR from University of Toronto in 2007, becoming the current course Co Director for the IIWCC for UAE. She has completed her MSc in Skin Integrity from University of Hertfordshire (UK) in 2014. Founder and course director of the Ostomy Care and Management (OCM), she has over 20 scientific publications. She has organized the Abu Dhabi Wound Care Conference for the past 10 years. Founder of International Inter-professional Wound Care Group (IIWCG) she was elected to be President of IIWCG.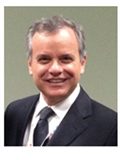 Marco Romanelli (Italy)
Past President
Full Professor of Dermatology and Chairman of the Dermatology Unit - Department of Clinical and Experimental Medicine, University of Pisa, Italy. Coordinator of the 'Task Force in Wound Healing' inside the European Academy of Dermatology and Venereology (EADV). Member of the following journal editorial board: Wound Repair and Regeneration, Wounds, Journal of Tissue Viability, Journal of Wound Care, International Journal of Lower Extremities Wounds, Wounds Medicine. His main interests in research are: Non-invasive Diagnostic Techniques in Wound Management and Dermatology, Biomedical Sensors, Tissue Engineering, Atypical Wounds Biomarkers. Scientific Director of the International Tissue Repair School (SIRTES, Pisa, Italy) since 2000. Active membership since 1994 in many professional and scientific societies such as European Tissue Repair Society, European Pressure Ulcer Advisory Panel, European Wound Management Association, American Academy of Dermatology, European Hidradenitis Suppurativa Foundation and the Italian AIUC – Associazione Italiana Ulcere Cutanee and SIDeMaST – Società Italiana Dermatologia e Malattie Sessualmente Trasmesse.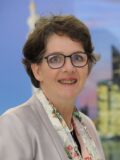 Hiske Smart (Bahrain)
Secretary General
Hiske Smart is a clinical nurse specialist working in the Kingdom of Bahrain at the King Hamad University Hospital. She is responsible for hospital wide skin injury prevention and managing the ambulatory Wound care and Hyperbaric oxygen therapy unit. She completed her nursing studies in South Africa to Master's degree level, where after she specialized in advanced wound care with a Postgraduate Diploma in Wound Healing and Tissue Repair at the University of Cardiff (UK) in 1999 followed by the International Interprofessional Wound Care course at the University of Toronto (Canada) in 2008. She received the Campbell MacFarlane award from the South African Undersea and Hyperbaric Medical Association in 2010 for her role in combining hyperbaric oxygen therapy into the interprofessional clinical wound care domain. She also received the University of the Free State (RSA) Alumni award in 2014 for advancing the field of nursing on an international level. A life time achievement award from WHASA was awarded in 2018 for her work in advancing wound care in Southern Africa. She is teaching faculty for the International Interprofessional Wound Care Course in Toronto and Abu Dhabi and the mother of two awesome daughters, Jansie and Sally Anne, the biggest gift of her life.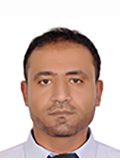 Abbas Abdulhassan (UAE)
Treasurer
He is currently the Action Manager of Clinical Performance team in Nursing Department at Sheikh Khalifa Medical City (SKMC) with years of experience in Healthcare. Seven of these years are in senior position in healthcare quality and 11 years in healthcare administration. He is a JCIA expert, EFQM, OSHAD lead auditor. He is a Public Health PhD student, Master Degree Quality Management (MQM), Master Degree in Clinical Psychology (MsPsy). He is an American Board of Medical Quality (CMQ) holder, Certified Professional in Healthcare Quality (CPHQ), Six Sigma Black Belt Certified (SSBBC) from American Association of Quality (ASQ) and a Project Management Professional (PMP). He is a data management specialist, part of SEHA's NIHQM (National Inpatient Hospital Quality Measures) implementation and part of SKMC NDNQI (National Database for Nursing Quality Indicators) team that has established and maintained this initiative as the first hospital in the UAE. He spoke in, participated and led planning for multiple international conferences. He has created and delivered several healthcare quality courses for internationally accredited universities and centers in UAE, USA, and UK.  He has conducted and participated and published several research studies and educational booklets and guidelines.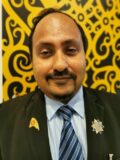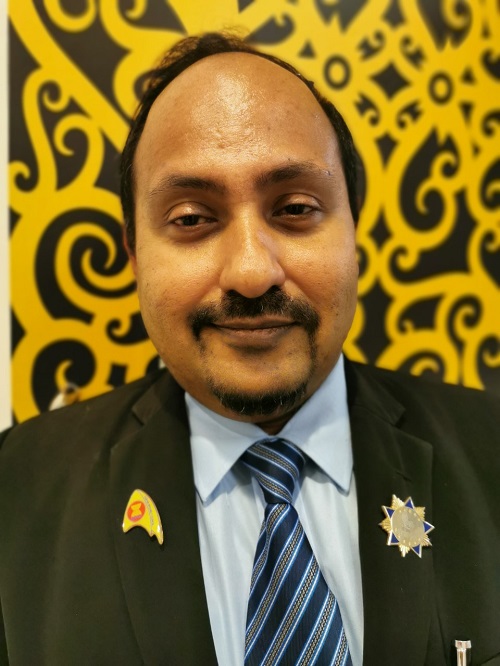 Harikrishna K. R. Nair (Malaysia)
Recorder
PROFESSOR DR. HARIKRISHNA K.R.NAIR S.I.S KMN
MD, FRCPI FCWCS OSH(NIOSH),OHD(DOH),CMIA(MAL) ,CHM(USA)
ESWT(Austria, Germany) FMSWCP, ICW (Germany)
PG in Wound Healing and Tissue Repair (Cardiff, UK)
CHAIRMAN WOUNDS MALAYSIA,
Head, Wound Care Unit , Dept. of Internal Medicine , Kuala Lumpur Hospital, Malaysia
Chairman, ASEAN Wound Council
National Advisor Primary Health, Ministry of Health Malaysia
Adjunct Professor, Dept of Surgery, Institute of Medical Sciences, Banares Hindu University, INDIA
Professor, Institute of Health Management, Austria
Associate Professor of Research, Perdana University, Malaysia
Chairman, Pressure Injury Prevention Committee, Kuala Lumpur Hospital
Founding President, Malaysian Society of Wound Care Professionals,
Vice President of the Asian Wound Care Association AWCA
Member of the Board of the International Biotherapy Society,
President Elect of the Asia Pacific Association on Diabetic Limb Problems
Member of the National Technical Committee on Wound Care MOH
Editor in Chief, Wounds Asia Journal and the JWC Silk Road Supplement
Board member of the Journal of Wound Care UK,
Member of the EWMA International Partner Organisation Board,
Faculty member of the National Diabetic Institute (NADI) and Chairman DCOM
Country Representative of D-Foot International
One of the recipients of the WHO DR.LEE JON WOK MEMORIAL award 2018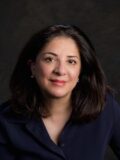 Afsaneh Alavi (USA)
Executive
Dr. Alavi is a dermatologist at Mayo clinic in Rochester Minnesota. Dr. Alavi completed her residency in dermatology, a 2-year fellowship in Wound Healing and a Master's of Science in Community Health at the University of Toronto.Her wound care journey started from IIWCC course in Toronto in 2004-2005. She served as the Director of the Wound Healing Fellowship at University of Toronto 2014-2020 and was running a sub-specialty HS and PG clinic in Toronto. She is currently a senior consultant and the medical director of clinical trial unit at department of dermatology at Mayo clinic in Rochester , Minnesota, United states . Her research interests include wound healing with focus on inflammatory wounds such as hidradenitis suppurativa, and pyoderma gangrenosum. Dr. Alavi has received multiple awards including the Practitioner of the Year Award from the Canadian Dermatology Association in 2017, and the Hidradenitis Suppurativa Award for HSF foundation in recognition of her work in HS (2019). She has been Principle Investigator on more than 50 clinical trials and has published extensively in peer-reviewed journals.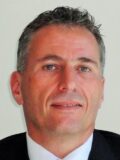 Jassin Hamed (Germany)
Executive
Born In Hamburg, Germany on November 16th 1962.
MD 06/05/1991, Specialization in Emergency Mdicine, Internal Medicine, Diabetology and wound care, with training in nutritional medicine, palliative care and pain management.
Recently I returned after a 10 years tenure at Sheikh Khalifa Medical in Abu Dhabi, UAE back to Germany after serving as senior consultant in Internal Medicine. During these years I managed the Outpatient Specialty Center as medical director from 2013 till 2017, established a prcedure room, standards of care in acute medicine and guided the wound care team to a holistic approach in a multidisciplinary team.
Meanwhile my team and I are founding a clinic in Abu Dhabi for homecare, wound care and telemedicine with a special commitment to education of health care providers and families.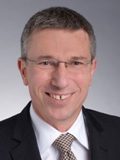 Dieter Mayer (Switzerland)
External Advisor
Dieter Mayer, MD, FAPWCA, FEBVS, completed his studies of medicine in Basel, Switzerland, in 1987. After various postgraduate engagements, in 1996, Assistant Prof. Dr. Mayer passed the Swiss board examination of general surgery. The certification by the European Board of Vascular Surgery followed in 2002. By specializing in Vascular Surgery, the long-grown interest in wound healing became the center of Assistant Prof. Dr. Mayer's work. As Head of Wound Care of the University Hospital in Zurich, Switzerland, from 2001 to 2016, he established the first dedicated and truly interdisciplinary university wound clinic in Switzerland. Assistant Prof. Dr. Mayer regularly teaches students in vascular surgery and wound healing and is involved in major projects to support wound healing as a specialty of its own. He is executive board member of WUWHS 2020 in Abu Dhabi. Since 2009, Assistant Prof. Dr. Mayer has been a fellow of the American Professional Wound Care Association. Since 2010 he has been a reviewer for the Cochrane Collaboration (Cochrane Wound Group). As a senior vascular consultant and Assistant Prof. Dr. Mayer cares for all aspects of vascular diseases at the HFR – Hôpital Cantonal Fribourg, where he found a new challenge after his 15 years' engagement at the University Hospital in Zurich. As a wound healer, he networks throughout the world to support and make a difference in wound healing.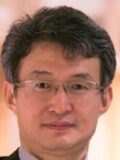 Sadanori Akita (Japan)
Board Member
Dr. Akita is a professor and chief of department of plastic surgery, wound repair and regeneration of Fukuoka University, school of medicine since 2016.
He did his residency in plastic surgery at Nagasaki University Hospital. He received his PhD from the Graduate School of Nagasaki University specializing in plastic and reconstructive surgery. He later did a research fellowship at Cedars-Sinai Medical Center, University of California, Los Angeles (UCLA) under supervision of Shlomo Melmed MD on a cytokine expression and its regulation in vivo by using a transgenic animal model. He serves as a general secretary of World Union of Wound Healing Societies, which will be held in Yokohama, September 2-6, 2012, http://wuwhs2012.com/ and will be president of the world union of wound healing societies, for the years of 2012 to 2016. He is the president of the World Union of Wound Healing Societies (WUWHS) from September, 2012 to September, 2016 and currently the president of the Asian Wound Care Association (AWCA). His research interests include: cytokines and stem cells in wound healing, difficult wound healing (radiation injury), regenerative tissue enhancement to HIV-drug related-wasting patients, reconstructive surgery, burn, craniofacial surgery and hemangioma/avascular malformations.
He serves as an editorial board member of renowned journals such as ePlasty, Wound Repair and Regeneration, Advances in Wound Care, WOUNDS, Advances of Wound Care, International Journal of Lower Extremity Wounds, International Journal of Molecular Sciences, Plastic and Reconstructive Surgery-Global Open and a regular reviewer in journals of Plastic and Reconstructive Surgery, Lancet, Nature and Annals of Surgery and his review activities are 373 in total and 106 in last 12 months. Please refer to Publon at https://publons.com/dashboard/summary/.
His list of publications includes 88 peer-reviewed English original articles in web of science, 20 English overviews and 11 English-book chapters and 5 editorship of the books and his h-index is 24, kindly see at Scopus,
https://www.scopus.com/authid/detail.uri?authorId=7103147238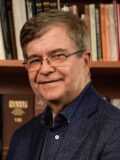 R. Gary Sibbald (Canada)
Board Member
Dr. R. Gary Sibbald BSc, MD FRCPC (Med, Derm), MACP, FAAD, MEd, FAPWCA, D.Sc. (Hons)
Dr Sibbald is a dermatologist and internist with a special interest in wound care and education. He is a professor of Medicine and Public Health at the University of Toronto and an international wound care key opinion leader (educator, clinician and clinical researcher).
Dr Sibbald is co-founder of the Canadian Association of Wound Care (1995), chairperson (1995-2000) and was the former Director of the Wound Healing Clinic, Women's College Hospital (1994-2009). He is also a previous president of the World Union of Wound Healing Societies (2008 – 2012). In 1999 he co-developed the International Interprofessional Wound Care Course and has been the director for 40 courses worldwide.
Professor Sibbald received the Queen Elizabeth II Diamond Jubilee medal in 2013 and Honorary Doctor of Science from Excelsior College in 2014. Investigator, Institute for Better Health at Trillium Health Partners.
Currently he is the project ECHO lead (2018) for Ontario Skin and Wound to develop interprofessional teams for all 14 Ontario Local Integrated Health Networks.
He has over 200 publications and is co-editor and chapter author of the Chronic Wound Care 5 textbook. Currently he is the Co-editor in chief of Advances in Skin & Wound Care.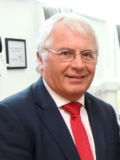 Keith Harding (UK)
Board Member
Professor Harding has had a longstanding interest in wound healing. He was appointed as the first Director of the Wound Healing Research Unit in 1991.  From September 2013 to December 2018 he was Dean of Clinical Innovation at Cardiff University and in 2014 was appointed as Medical Director of the Welsh Wound Innovation Centre.  His clinical practice is exclusively focused on treating patients with wound healing problems with a wide range of aetiologies. He holds external professorial appointments at universities in the UK, Australia and Singapore. He has authored over 350 publications in the field of wound healing and has written a number of chapters and books in this area. He is the Editor-in-Chief of the International Wound Journal. He was awarded the CBE in the New Year Honours list in January 2013 for Services to Medicine and Health Care.  In 2013 he was awarded £4.2 million to set up the Welsh Wound Innovation Initiative part of which has enabled the setting up of the first Wound Healing Centre in the World.  In 2014 he was awarded The Learned Society of Wales Fellowship. In 2018 he, with others, was awarded a £24 million European grant to establish a Clinical Innovation ecosystem across South Wales. In 2018 he was appointed as a Senior Clinical Research Director at the A Star Institute in Singapore and is part of a SG$28 million wound programme grant.
---
WUWHS Past Presidents
| | |
| --- | --- |
| 2000 – 2004 | M.D. Mike Stacey (Australia) |
| 2004 – 2008 | M.D. Luc Teot (France) |
| 2008 – 2012 | M.D. Gary Sibbald (Canada) |
| 2012 – 2016 | M.D. Sadanory Akita (Japan) |
| 2016 – 2020 | M.D. Marco Romanelli (Italy) |