Georges Balenda
Africa
Dr Matondo Balenda (nickname Georges) obtained his medical degree from the University of Kinshasa (DRC) in 1982 then specialised in General Surgery at "Cliniques Universitaires de Kinshasa" (CUK) where he also practice as consultant at this Academic hospital until 1990. Dr Balenda immigrated to South Africa in 1990(Nov) and was appointed Principal Medical Officer in two regional South African Hospitals. He joined Garankuwa,Medical University of South Africa (MEDUNSA) tertiary Hospital for additional academic training in Plastic and reconstructive Surgery from 1996 to 2002.He also attended the International Interdisciplinary Wound Care Course (IIWCC) in collaboration with the University of Toronto.
Dr Balenda has been involved in Wound care in both the private sector at Louis Pasteur Hospital in Pretoria and Far East Rand Hospital in the public sector where he is the Clinical Manager of this ground breaking advanced wound care facility. He is actively involved as a key opinion leader within the wound care industry in South Africa and he is the current President of the Wound Healing Association of Southern Africa (WHASA).
Dr Balenda has represented Wound care in South Africa at various national and international platforms providing insight in public private partnership and the realities of wound care in the complex South African environment
Nick Kairinos
Africa
Dr Nick Kairinos is a plastic and reconstructive surgeon based in Cape Town, South Africa. Over and above his FC Plast Surg, he obtained an MMed research degree in general surgery with distinction. He was later also awarded a PhD in plastic surgery in the field of wound care, for his ground-breaking work on the mechanism of action of Negative Pressure Wound Therapy.
He is currently a reviewer in this field for five international peer-reviewed journals. He is regarded as a "Key Opinion Leader" in the field of wound care and has been an invited speaker at both national and international congresses. His is the Editor-in-Chief of Wound Healing Southern Africa and is head of the multidisciplinary Cape Advanced Wound Care Centre.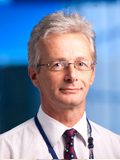 Nick Santamaria
Australia
Professor Nick Santamaria
RN. B.App.Sc. Grad Dip Health ED. M.ED.St. PhD.
Nick Santamaria is the Professor of Nursing Research, Translational Research at the University of Melbourne and Adjunct Professor at Curtin University WA. Prior to his appointment at Melbourne Health in 2009 he held the Chair in Acute and Ambulatory Care at Royal Perth Hospital and Curtin University.
He has a long history of research in wound care and has published extensively and has secured more than AU$12M in research funding. Nick is a member Australian Commonwealth Government Collaborative Research Centre (CRC) in Wound Management Innovation Research Advisory Committee and his current research involves clinical trial exploring the prevention of pressure ulceration, mathematical modelling of wound healing in diabetic foot ulcers and venous leg ulcers and image processing in wound diagnosis.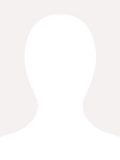 Joon Pio Hong
East Asia
Joon Pio Hong, M.D., Ph.D., M.B.A. is Professor of Plastic and Reconstructive Surgery at the University of Ulsan College of Medicine and Asan Medical Center. He has board certification in trauma, hand along with plastic surgery.
He received his BS degree from the Yonsei University of College of Medicine and his MS degree in medicine and PhD degree from the Graduate School of Yonsei University. He received his M.B.A. on medical management from University of Southern California at Marshall School of Business.
He is active member is number of professional associations such as American society of plastic surgery, World society of reconstructive microsurgery, and Korean society of Plastic surgery.
His major work has been research and clinical practice in wound healing, diabetic foot reconstruction and microsurgery. He is on the editorial board for numerous journals including Plastic and Reconstructive surgery, International Wound Journal, Journal of Reconstructive Microsurgery, Journal of Plastic and reconstructive surgery and more. He has been invited over 70 countries to present his work. He has over 160 publications in this field of practice with 24 book chapters including the Neligan Plastic surgery. He was recently awarded the "Godina Travelling Fellowship" from the 2015 American Society of Reconstructive Microsurgery.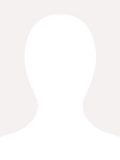 Hitomi Sanada
East Asia
The University of Tokyo, Departement of Gerontolgoical Nursing/Wound Care Management - Tokyo, Japan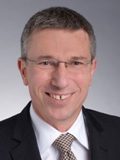 Dieter Mayer
Europe
Dieter Mayer, MD, FAPWCA, FEBVS, completed his studies of medicine in Basel, Switzerland, in 1987. After various postgraduate engagements, in 1996, Assistant Prof. Dr. Mayer passed the Swiss board examination of general surgery. The certification by the European Board of Vascular Surgery followed in 2002. By specializing in Vascular Surgery, the long-grown interest in wound healing became the center of Assistant Prof. Dr. Mayer's work. As Head of Wound Care of the University Hospital in Zurich, Switzerland, from 2001 to 2016, he established the first dedicated and truly interdisciplinary university wound clinic in Switzerland. Assistant Prof. Dr. Mayer regularly teaches students in vascular surgery and wound healing and is involved in major projects to support wound healing as a specialty of its own. He is executive board member of WUWHS 2020 in Abu Dhabi. Since 2009, Assistant Prof. Dr. Mayer has been a fellow of the American Professional Wound Care Association. Since 2010 he has been a reviewer for the Cochrane Collaboration (Cochrane Wound Group). As a senior vascular consultant and Assistant Prof. Dr. Mayer cares for all aspects of vascular diseases at the HFR – Hôpital Cantonal Fribourg, where he found a new challenge after his 15 years' engagement at the University Hospital in Zurich. As a wound healer, he networks throughout the world to support and make a difference in wound healing.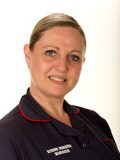 Corinne Ward
Europe
Corinne Ward is currently a Senior Nursing Manager at Mater Dei Hospital. She was the first Tissue Viability Nurse for the Islands of Malta and Gozo and led this unit for around 8 years. She lectures undergraduate nursing students as well as postgraduate students on the topics of skin and wound care. She is president of the Maltese Association of Skin and wound Care, and is also the former president of the International Skin Care Nursing Group. She also represents Malta on the International Diabetic Foot Association. Corinne worked as a Deputy Nursing Officer at the Department of Dermatology for eight years, a Community Nurse and also as a general nurse in Private Hospitals. She was the president of the Nurses' Association of Malta prior to its amalgamation with the Malta Union of Midwives and Nurses (MUMN). She was the chair of the Commonwealth Nursing Federation for the European Region between 2002-2007. Corinne obtained a Degree in Nursing from the University of Malta, and a Master's of Science Degree in Wound Healing and Tissue Repair from the University of Cardiff, UK and is now awaiting her results on her PhD at Bournemouth University, UK.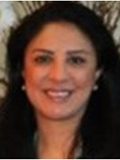 Afsaneh Alavi
North America
Dr. Alavi, MD, MSc, FRCPC, is an Assistant Professor of Dermatology at the University of Toronto. She is currently the Director of the Wound Healing Fellowship at Women's College Hospital. Dr. Alavi completed a fellowship in Wound Healing, her residency in Dermatology and a Master's of Science in Community Health at the University of Toronto. Her research interests include Wound Healing and medical Dermatology.
Dr. Alavi is the past president of the Canadian Hidradenitis Suppurativa Foundation and a Regional Director of Ontario for the Canadian Dermatology Association. She is an international board member of the American Professional Wound Care Association (APWCA) and a board member of the women dermatologic society (WDS). Dr. Alavi has received multiple awards including the Colin A. Ramsay Resident Teacher Award from the University of Toronto, the Women's Dermatology Award from the American Academy of Dermatology and recently the best practitioner of the year award from the Canadian dermatology association in 2017. Dr. Alavi has authored more than 50 articles in major journals, and has published 12 book chapters on wound care and its complications.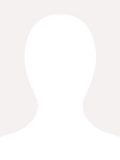 Susan Stelton
North America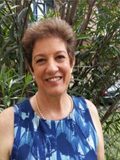 Vera Lucia Conceição de Gouveia Santos
South America
Job/ Position: Associate Professor 3 at School of Nursing, University of São Paulo (EEUSP)/ Medical Surgical Nursing Department
Coordinator: EEUSP ETNEP (1990 – 2016) and Graduation disciplines at the Adult Health Nursing Care Program (PROESA) and Supervisor of Pos Doc, PhD and Master degree´ students
Academic background: Master (1989) and Doctorate (1996) degrees (EEUSP). Post doctorate
(2008) at IMIM-Hospital del Mar (Barcelona/ Spain)
Research Group Leader: WOCN at CNPq, since 2004.
Member of Editorial Board: Wound Ostomy and Continence Nursing Journal/ Estima Journal (also Editor – 2009 to 2014)/ and Chronic Wound Care Management and Research.
Member ad hoc for many other International and National indexed journals
Permanent Visitor Professor at School of Nursing, Portuguese Catholic University - Porto/ Portugal (since 2015).
Professor Visitors´ Programs Coordinator: Prof Kevin Woo (Queen´s University) in 2015 and 2016; Prof Christine Susan Norton (King´s College of London)
Chair of the WCET Education Committee (2012 – 2016)
Chair of the COMLHEI Education Committee of (2017-2019) – in registration process
Member of International Associations: WCET, WOCN, ISOQOL, ICS
SOBEST Foundation Member and First President (1992-2001)
Chair of SOBEST International Relationships Department (2015-2017)
Certified Emerit ET Nurse - TiSOBEST Emerit
Indexed publications: may be accessed at http://lattes.cnpq.br/0844503110012216.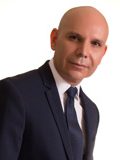 Eduardo Camacho Quintero
South America
Graduated as general surgeon in 2002 and plastic and reconstructive surgeon in 2005. Diploma in advance wound care and stoma. Dedicated to the care, education and investigation of advance wound care and stoma in my country and latin america. Associate Professor and part of the staff of the burn unit at Centro Medico Nacional 20 de Noviembre in the education of the residents in plastic and reconstructive surgery. Actual president of AMCICHAC 2015-2017 (mexican association for wound and healing care). Belong to multiple medical associations dedicated to the wound care, burns, reconstructive and aesthetic surgery.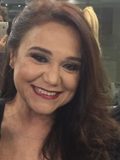 Silvana Vivacqua
South America
Professional Master's Degree in Assessment from Fundação Cesgranrio / UFRJ (2011). Since 1999 she has been the Evaluator of the Brazilian Consortium of Accreditation / Joint Commission International of Hospital Organizations, Home Care, Continuing Care, Medical Transports (Land and Air); Ambulatory Care and Certification of Specific Disease Programs; Practical experience as a JCI evaluator in Denmark, Panama, Chicago, New York and Portugal. Worked as a Nurse Director of Federal Lagoa Hospital ,Rio de Janeiro,, Advising the General Directorate, Health Technology Advisory at the Municipal Health and Civil Defense Department of Rio de Janeiro, Quality Adviser of the National Institute of Traumatology and Orthopedics (2012). Worked at the Management Advisor of Processes of the Coordination of the Hospital Jamil Haddad Institute of Traumatology and Orthopedics. (2017) International Representative Relations of the Brazilian Wound Society and Aesthetic Nursing, SOBENFEE, European Wound Management Association, Latin American Society of Ulcers and Wounds, Word Union Wound Healing Society, National Pressure Ulcer Advisory Panel and European Pressure Ulcer Advisory Panel, European and American Societies Specialized in the Treatment of Injuries . Currently working as a nurse in the National Institute of Traumatology and Orthopedics. Brazil.
Jong-Won Rhie
West Asia
Personal Information
Name: Jong-Won Rhie Professor, MD. Ph.D.
Medical Specialist: Plastic Surgeon
Professor ; Dept. of Plastic Surgery, Seoul St. Mary's Hospital College of Medicine,The Catholic University of Korea
Director of 3D bio- printing center
Chief of skin cancer and melanoma clinic.
Academic Career
2002.3 - present: Professor, Director of Plastic Surgery in Seoul St. Mary's Hospital, The Catholic Univ. of Korea
2006.3 – 2012 : Chairman ; Dept. of Plastic Surgery, College of Medicine, The Catholic Univ. of Korea,
Research Interests
*Surgical treatment of plastic surgery part.( Congenital anomaly on face, Malignant melanoma and skin tumor, Abdominoplasty, aesthetic surgery, postburn contracture release)
*Adipose derived stem cells, tissue engineering
*Chronic wound, bedsore regeneration
*Pressure Ulcer :prevention, pathogenesis, treatment.,
*Surgical site inection,
*3D bioprinting research,
Academic Activities
2015-present President of Stem cell Tissue Regeneration Society
2015- 2015 President of Korean Tissue Engineering and Regenerative Medicine Society
2013- 2016 President, Korean Wound Management Society
2011-2013 Board examination committee chairman; Korean Society for Plastic & Reconstructive Surgeon
1993-present: International Society for Plastic & Reconstructive Surgeon, Member
2004- 2006 Editorial committee Chairman; Korean Society for Plastic & Reconstructive Surgeon
Editor-in-Chief: Official Journal of Korean Plastic and Reconstructive Surgeon
Educational committee Chairman: Korean Wound healing Society